High quality and craftsmanship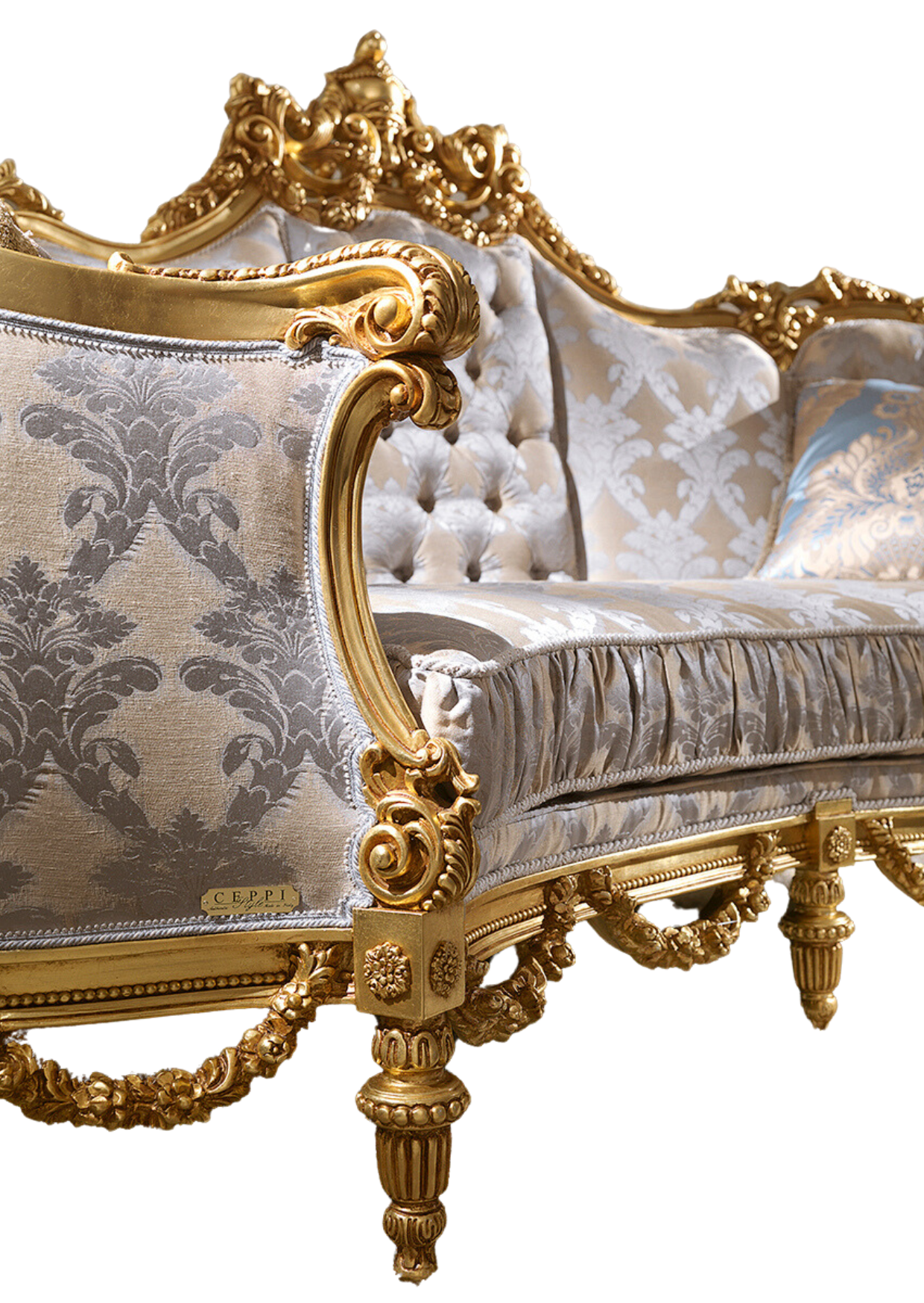 The living room is the best area of the house where you can relax in peace, that's why Ceppi Style's
sofas are designed and manufactured to lull you between the soft upholstery and the precious fabrics
and trimmings. Our sofas and armchair have solid wood structures and are upholstered with silks,
velvet, brocades, lampas and high quality satin combined with refined trimmings, which together
with the typical handmade capitonné work, make unique and elegant even the apparently simpler
shapes of our upholstered furniture. Our handcrafted production offers hand carved structures for
the most sophisticated tastes, as well as comfortable sofas entirely upholstered, for those who are
looking for comfort without sacrificing the beauty of the lines.